Hexbyte – Tech News – Ars Technica |
Robocall blocking —

Pai says seven big carriers haven't promised to use new robocall blocking tech.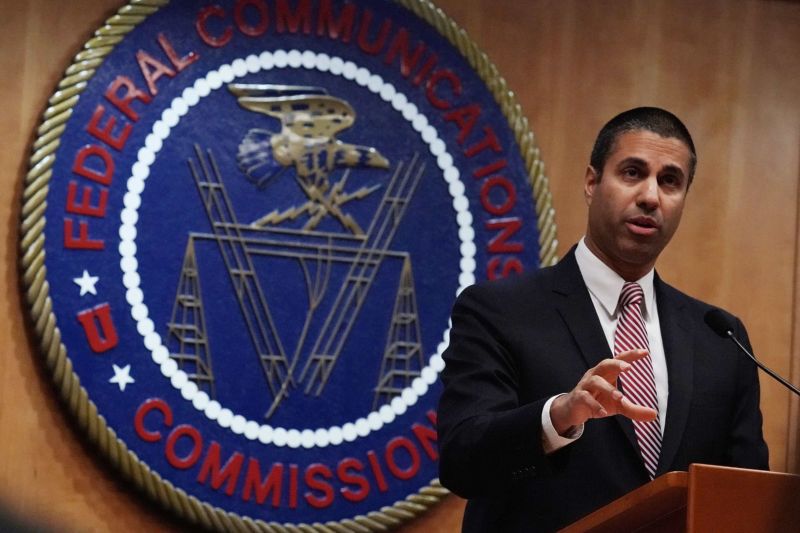 Federal Communications Commission Chairman Ajit Pai yesterday criticized Sprint, Charter, CenturyLink, and four other phone providers for not committing to adopt a new system for blocking robocalls.
Pai issued a press release and sent letters to wireless carriers and other phone providers, saying that certain companies "have not yet established concrete plans to protect their customers" using the new "SHAKEN" and "STIR" robocall-blocking protocols.
SHAKEN stands for Signature-based Handling of Asserted Information Using toKENs, while STIR stands for Secure Telephone Identity Revisited. The new industry standard isn't expected to completely eliminate robocalls, but it may make a sizable difference and is expected to be implemented by carriers starting in 2019.
"Under the SHAKEN/STIR framework, calls traveling through interconnected phone networks would be 'signed' as legitimate by originating carriers and validated by other carriers before reaching consumers," Pai's press release explained. "The framework digitally validates the handoff of phone calls passing through the complex web of networks, allowing the phone company of the consumer receiving the call to verify that a call is from the person supposedly making it."
Pai's letters say that seven phone providers apparently do "not yet have concrete plans to implement a robust call authentication framework" and asked those carriers to answer a series of questions by November 19. Those carriers are CenturyLink, Charter, Frontier, Sprint, TDS Telecom, US Cellular, and Vonage.
Pai's letters yesterday came a month after 35 state attorneys general urged him to act more aggressively on robocall blocking.
Pai thanked other phone providers for committing to implement SHAKEN/STIR. The carriers that already committed to adopt SHAKEN/STIR are AT&T, Verizon, T-Mobile, Comcast, Bandwidth.com, Cox, and Google, according to Pai's letters. He also asked those providers for more details on their plans.
Carriers that haven't committed to deploying SHAKEN/STIR received a different letter.
"Despite these industry-wide efforts, I understand from Commission staff that Charter does not yet have concrete plans to implement a robust call authentication framework," Pai wrote in his letter to Charter. "I hope that is no longer the case."
Hexbyte – Tech News – Ars Technica | Explain yourself
The letter to Charter was almost identical to those sent to Sprint, CenturyLink, Frontier, TDS Telecom, US Cellular, and Vonage. The letter asked the following questions, requesting detailed responses by November 19:
What is preventing or inhibiting you from signing calls today?
What is your timeframe for signing (i.e., authenticating) calls originating on your network?
What tests have you run on deployment, and what are the results? Please be specific.
What steps have you taken to work with vendors to deploy a robust call authentication framework?
How often is Charter an intermediate provider, and do you intend to transmit signed calls from other providers?
How do you intend to combat and stop originating and terminating illegally spoofed calls on your network?
The Commission has already authorized voice providers to block certain illegally spoofed calls. If the Commission were to move forward with authorizing voice providers to block all unsigned calls or improperly signed calls, how would you ensure the legitimate calls of your customers are completed properly?
We contacted the seven carriers about Pai's letters last night. Sprint told Ars that it has "received the letter and will respond to Chairman Pai directly." US Cellular