Hexbyte – Tech News – Ars Technica |
Achtung, baby —

Move overturns "artistic" double standard set in 1998 Wolfenstein 3D decision.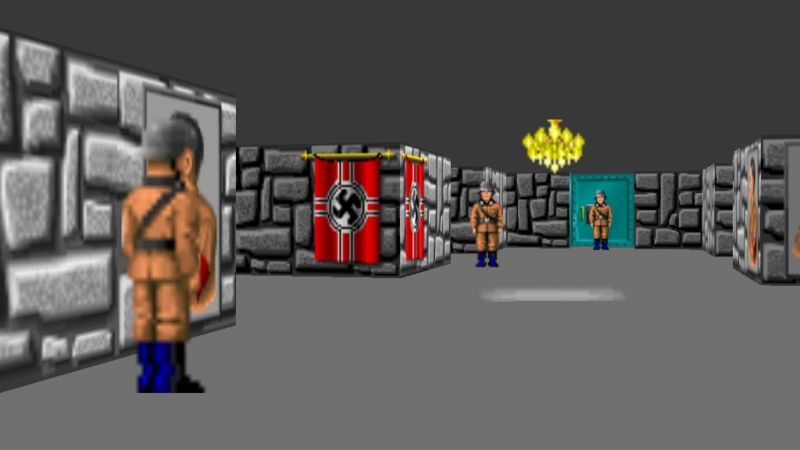 A decades-old German practice barring the sale of video games that show swastikas and other Nazi party symbols has been reconsidered by the country's ratings board, putting the medium on equal footing with other "artistic" productions in the country for the first time.
Germany's Unterhaltungssoftware Selbstkontrolle ratings board (USK) announced Thursday that it will now make a "case-by-case examination" of games that include banned symbols from "unconstitutional organizations," including the Nazis. That decision reverses a decades-old precedent in which USK refused to provide ratings for those games, effectively banning them from sale in the country.
"Through the change in the interpretation of the law, games that critically look at current affairs can for the first time be given a USK age rating," USK Managing Director Elisabeth Secker said in a statement. "This has long been the case for films and with regards to the freedom of the arts, this is now rightly also the case with computer and video games."
Hexbyte – Tech News – Ars Technica | Two decades of double standards
Use of Nazi symbols is generally banned in Germany under Section 86a of the German Criminal Code, a Cold War-era regulation meant to stem the spread of propaganda. But that section of the law has always included a "social adequacy clause" exempting works that "promote art or science, research or teaching, reporting about current historical events or similar purposes."
While German movies and TV shows have long used this artistic exception to depict historical Nazis, a 1998 ruling from the High District Frankfurt Court determined that the exception did not apply to Wolfenstein 3D. The ruling implied the legal reasoning hinged in part on the differences in the perceived audiences for games and other media at the time:
In particular for children and adolescents, computer games are an attractive and increasingly used form of play. If they would be lawfully confronted with symbols of national socialist organizations in video games, this could lead to them growing up with these symbols and insignias and thereby becoming used to them, which again could make them more vulnerable for ideological manipulation by national socialist ideas."
In the wake of that ruling, game publishers have had to make significant edits to numerous games for release in German