Hexbyte – Tech News – Ars Technica |
Welcome to Ars Cardboard, our weekend look at tabletop games! Check out our complete board gaming coverage at
.
This past weekend, tens of thousands of tabletop gaming fanatics made a pilgrimage to the German city of Essen for the annual Internationale Spieltage fair—better known to board gaming fans simply as Spiel (or Essen). It's the most important event in the board gaming calendar, where major publishers unveil their new releases, indie designers clamor to draw attention to their passion projects, and players scramble to try the hottest new games before they hit store shelves.
It's a heaving, sprawling, noisy celebration of analogue gaming, and with thousands of new products on show, it's impossible to do more than scratch the surface of what's on offer. Once you set foot in the cavernous Messe Essen venue, you quickly realize that no matter how meticulously you've planned your visit, it all counts for nothing; it's all about spotting empty spaces at demo tables and leaping at them before anyone else.
Still, I managed to play a bevy of exciting new games, and along the way we discovered a few surprise favorites. Here are our highlights of Spiel 2018.
Hexbyte – Tech News – Ars Technica | Skylands
Aya & Shun, Queen Games, 2 – 4 players, 45 minutes, ages 8+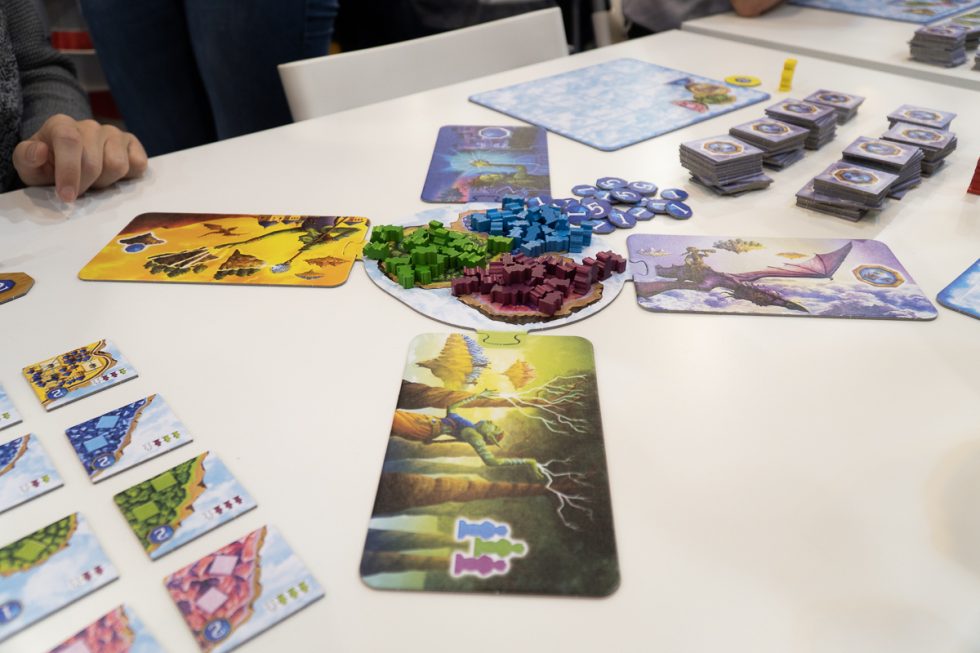 This fantasy-themed tile-laying game has players building chains of floating islands in the sky. You'll score points by constructing different configurations of islands, populating cities, and avoiding empty space on your player board at game's end. Standard stuff—but what makes it interesting is how you go about it.
You'll choose a single action to take on each turn, like adding a new land tile to your board or filling some of your islands with new inhabitants. But whatever action you choose, your opponents will immediately get to take a slightly less powerful versio