Hexbyte – Tech News – Ars Technica |
sleeper cells —

Panasonic is reportedly looking to sell its cells to other buyers amid low Tesla demand.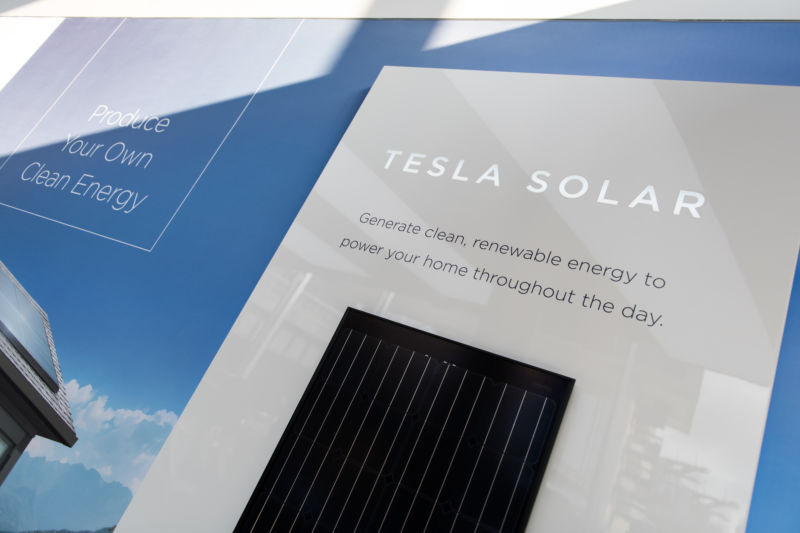 Tesla has spent the last year battling issues with the company's Model 3 production lines, but beyond that limelight another production issue seems to be lurking. Reuters reports that Tesla's Buffalo, New York, factory, which is run in partnership with Panasonic, is experiencing severe assembly line issues, especially impacting Tesla's ability to manufacture solar roof tiles.
Reuters' information comes from eight current and former employees of both Panasonic and Tesla. According to those sources, the aesthetic qualities of the solar roof tiles are among the issues holding up production. Tesla has allegedly been using cells from JA Solar instead of cells from Panasonic, because the JA Solar cells have the preferred level of reflectivity. Panasonic, meanwhile, has been courting offers to sell its cells to other panel makers.
In a statement sent to Ars, Tesla said: "We are steadily ramping Solar Roof production at Gigafactory 2 in Buffalo and are also continuing to iterate on the product design and production process, learning from our early factory production and field installations."
Tesla announced in January that solar roof tiles were being produced at the Buffalo factory, also known as Gigafactory 2, or RiverBend, and that nonemployee customers would start receiving the roof tiles that they preordered for $1,000 the year before.
On the company's quarterly financial call last week, Tesla CEO Elon Musk said that the company had "several hundred" homes with solar roofs on them, but the company later contacted Ars to note that the number included roofs that were merely actively scheduled for installation.
Reuters reports that "In California, the nation's leading solar market, there were 12 Tesla roof systems connected to the grid as of May 31, all in Northern California, according to records from the state's three investor-owned utilities."
In a